ARE YOU READY TO BECOME
RICH & REFERRED?
Grow a referral based real estate business and become the wealthiest version of yourself.
YOU WANT TO LIVE THAT 
RICH REALTOR LIFESTYLE 
BUT YOU FEEL
OVERWHELMED
 &
OVERWORKED
?
 LET'S BE HONEST: THERE ARE A LOT OF WAYS TO GET RICH IN REAL ESTATE BUT...
Most of the strategies and lead gen activities take a lot of time... or simply don't work anymore.
Investing hundreds or thousands into a paid lead source or cold calling for hours a day (at least that's what your schedule says...), chasing after cold leads, and still not getting consistent closings is the worst feeling in the world…
Do you feel like you've tried everything to grow your real estate business but nothing seems to work?
Did you invest hours coming up with a lead generating plan that actually works...
but you still don't have a growing pipeline full of ideal clients?
Imagine instead...
💸 Waking up knowing exactly what to do to attract ideal clients ready to work with you every day.
💸 Staying so connected with your people in an authentic way that they are constantly referring you to motivated buyers and sellers without you ever having to ask.
💸 Focusing on your money making activities and getting rid of all the extras keeping you busy so you can finally work 15 hours or less each week.
💸 Ideal clients pursuing YOU so you feel totally abundant in both real estate and your bank account.
💸 Making your first (or next!) six figures with more ease and joy than you thought possible.
CLICK TO BECOME RICH & REFERRED
INTRODUCING....
THE RICH & REFERRED MEMBERSHIP
Rich & Referred Vibe: You wake up monday morning no longer having to worry about what to do to get clients. You login to your R&R portal, listen to your affirmation audio feeling Rich AF and begin to check off your money making activities for that month. *ping* You get a text message and it's another referral that is READY to buy and sell in the next 30 days and they know they want you as their real estate agent. You head to the spa because you've created the freedom in your business to take time off and do what you love and *ping* another ideal client texts you ready to sign the contract and pay your full commission.
I want this!
WHEN YOU SAY "YES!" TO JOINING THE RICH & REFERRED MEMBERSHIP, YOU'LL GET:
Couture For Your Business
Think of Rich & Referred (R&R) like the spa plus couture for your real estate business. Just like how you need some R&R (rest & relaxation) for a dreamy life, you need R&R for a dreamy real estate biz.
Another thing: this isn't a one size fits all program. I believe everyone has unique strengths, so why should you change yourself to fit into a program? Not here! This is couture for your business, where we customize your plan to your strengths, what you enjoy and what aligns with you.
Real estate can be overwhelming and lonely, especially if you're doing things differently than the old school way. Here you'll get to surround yourself with like minded agents - your Queen besties - all moving towards the goal of building wealth, lifestyle freedom and a successful referral based real estate business.
I am so in!!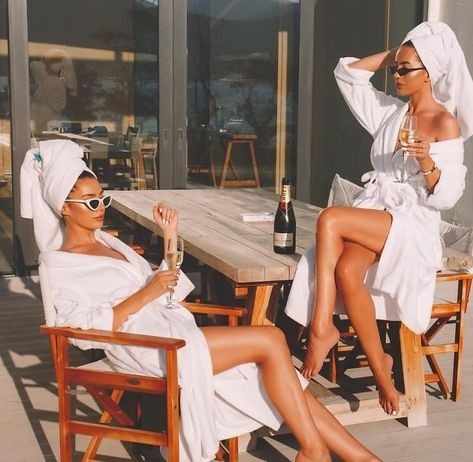 This is for you even if you don't have:
✨ A large sphere or big database (yes, even under 50 people!!)
✨ A big social media presence (or following)
✨ Tons of past clients
✨ 7+ years in the business
Even without any of these, R&R can still help you build a referral based real estate business and build wealth!
If you DO have one or all of these - the R&R process will be that much easier for you.
Meet Your Coach
Bekkah is the founder and CEO of Commission Queen and host of the Manifesting in Real Estate Podcast.
Bekkah has been a full time REALTOR for over 10+ years. She grew her business to multiple six figures while traveling the world (for fun!) 80+ days out of the year and working 10 hours or less each week all as a solo agent. She's your coach in all things manifesting, money and referral based real estate.
Commission Queen brings together women in real estate manifesting the "I didn't know it could get this good!" life AND business.
Get inside R&R
I've been exactly where you are...
I started real estate with all the excitement, passion and hopes for time freedom, flexibility and high income. I started doing all of the lead gen activities that you "should" do to get business. I tried everything. Door knocking, cold calling, 7am networking, geo-farming, expireds, fsbos, paying $1,000+ per MONTH for cold leads that ghosted me, etc. Seriously, you name it and I'm sure I tried it. 
Even though I was working what felt like constantly, I barely made enough to pay my bills. And honestly, even if I was making enough, I still hated all of those ways to get business! They felt cringey and salesy. I wanted to grow my business in a genuinely authentic way, creating real connections and helping people.
I knew I was a good agent and I knew I loved real estate, I just had to figure out how to make it work for me. I vowed to create my business in a way that aligned with me and the lifestyle I desired. For me, that was referral based real estate. I started focusing on providing value and creating lasting connections. Within the first year of doing it my way, I made my first six figures all while taking over 12 vacations!! This is the power of Rich & Referred!!
What Queens are saying...
"Bekkah's Magic Process for buyers and sellers completely changed how I run my business. In the last 2 weeks, I've received almost $5 million in sales volume through referrals. I even worked less than I usually do! Thank you, Bekkah!!"
Alyssa R.
"Bekkah is the best!! When I started working with Bekkah, I was stuck in my 9-5 and had my real estate license for 3 years. She helped me take the leap to full time real estate and now I am making double my salary and have even more freedom to spend with my littles!!"
Eve N.
"I love everything that Commission Queen does! I've tried so many coaches and courses before finding Bekkah. Bekkah's method for building a real estate business along with the manifestation side of things has done more for my business than anything. I hit my first six figures in 8 months!! "
Anni M.
Is there a minimum time commitment?
When will I start getting referrals?
Is this for new real estate agents or experienced agents?
Will this work in my market?